Our most common questions and answers
Where are these products made?

Our products are proudly made in Melbourne, Australia. Some of our components are sourced from overseas. However, all formulation, filling and packing is done locally.
How does the refill system work?

Our refill system has been created to minimise waste and encourage us all to
reuse more, rather than throw away.

The aluminium vessels have been designed to last a lifetime, which means you
simply purchase a refill for your reed diffuser or room spray or hand and body
wash and top up as required.

Reducing your need for single use items and helping more towards a circular
economy.
Which products are refills available for?

You can currently purchase refills for our room sprays, reed diffusers, hand washes and body washes.
What are the ingredients?

You can find our full ingredients list here.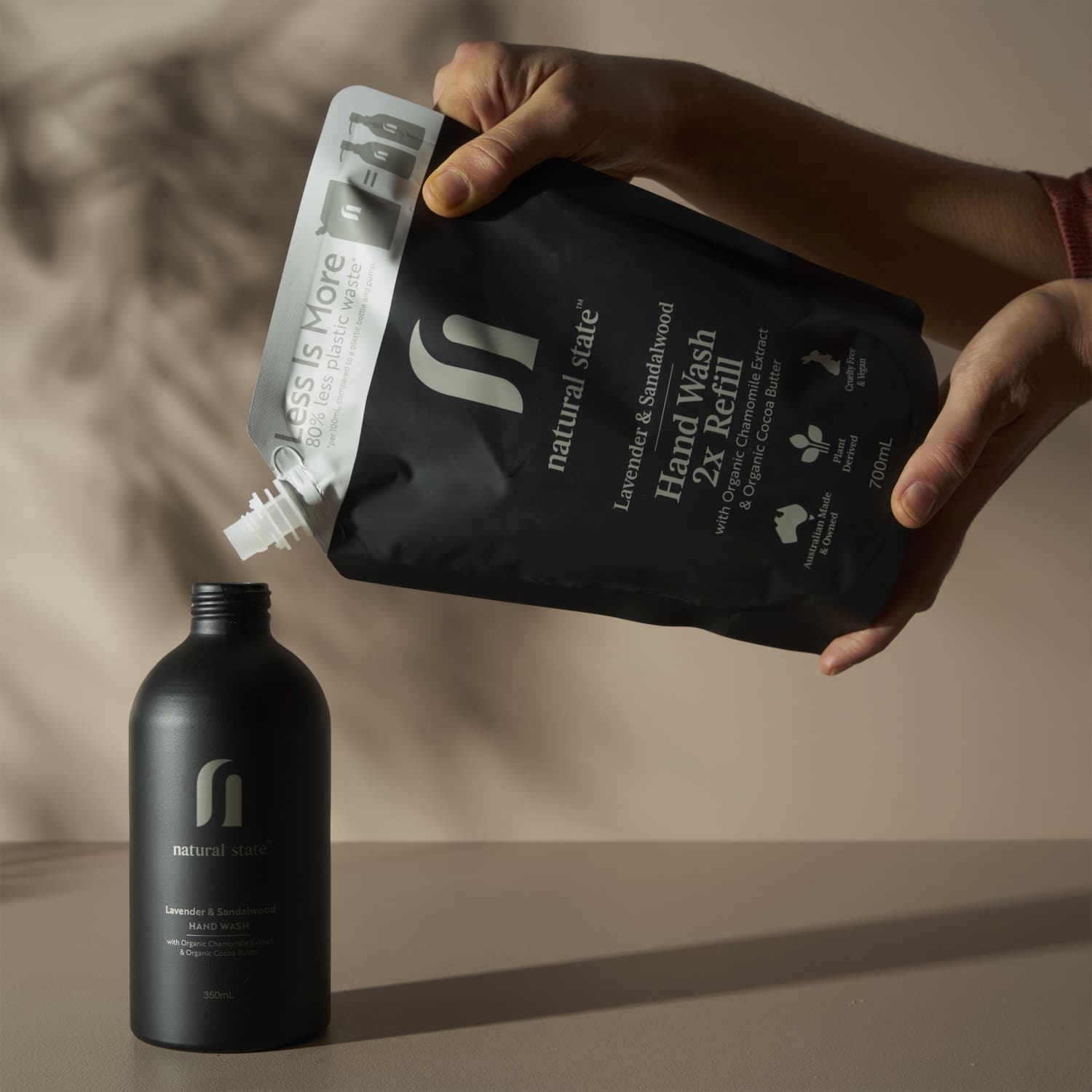 Refills
We believe it's important for us all to take steps towards reducing our contributions to landfill. No matter how big or small those steps are.

This is why our ranges are designed to last a lifetime. ⁠
⁠
Rather than throwing it away, our refill system allows you to top up your vessel with your chosen fragrance every time. Reducing your waste and keeping your home smelling just how you like it.
⁠
PET refill bottles made with 98% recycled plastic and 100% recyclable cardboard to reduce landfill waste.
View Refill