Our most common questions and answers
Where are these products made?

Our products are proudly made in Melbourne, Australia. Some of our components are sourced from overseas. However, all formulation, filling and packing is done locally.
How does the refill system work?

Our refill system has been created to minimise waste and encourage us all to
reuse more, rather than throw away.

The aluminium vessels have been designed to last a lifetime, which means you
simply purchase a refill for your reed diffuser or room spray or hand and body
wash and top up as required.

Reducing your need for single use items and helping more towards a circular
economy.
How do I recycle my refills?

Our room spray and reed diffuser refills can be recycled via your kerbside recycling collection.

Our hand wash and body wash refill pouches can be recycled by taking these to your local supermarket and collected via the REDcycle program.
What are the ingredients?

You can find our full ingredients list here.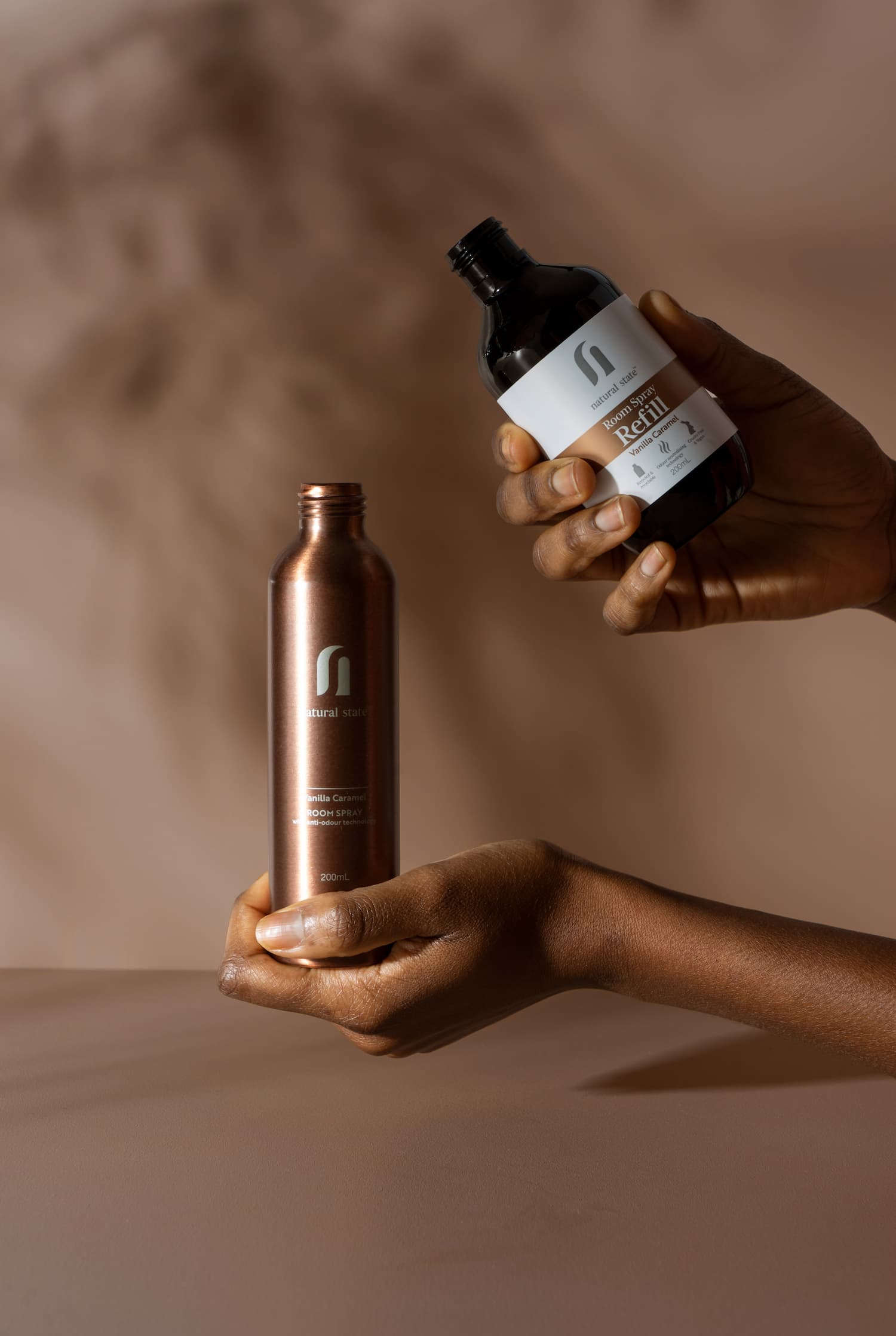 Vanilla Caramel Range
Our Vanilla Caramel range is filled with decadence and a feeling of luxury.

The ideal scent profile for relaxing baths, cosy bedrooms and office spaces.
View Room Spray